Asian streetfood at your event!
Planning a wedding, reception, party, or any other celebration? Let us join you!
The Himalaya Club team offers you a wide variety of tasty and original Asian streetfood. Hire us at your events, and experience yourself the taste and quality of our Asian streetfood and our service. It is our proud and joy to offer our Asian streetfood to you and your guests. We assure you that everyone will be delighted with a refreshing range of authentic Asian streetfood and finger food, made by authentic recipes, full of crispy fresh vegetables, delicious curry and tender soft meat.
Get us over on your event, and witness from the first row how your guests will be delighted with a refreshing range of original Asian fingerfood, tasty Asian streetfood and/or sushi, full of crispy fresh vegetables, delicious curries and tender soft meat. The best Asian streetfood you will ever find.
There is a choice offer three different menu's. Take a look below at our offerings of Tibetan Streetfood, Thai Streetfood and Sushi. While the starters offer a delicious selection of Asian fingerfood, the menu's differ mainly in the main course.
Each menu comprises of starters, main-course and desserts. Optionally, we offer drinks and a location too. We offer you an all-inclusive Asian streetfood catering service. Whatever menu you prefer, we guarantee high-quality streetfood and superfast service with a smile, at a fair price.
TIBETAN STREETFOOD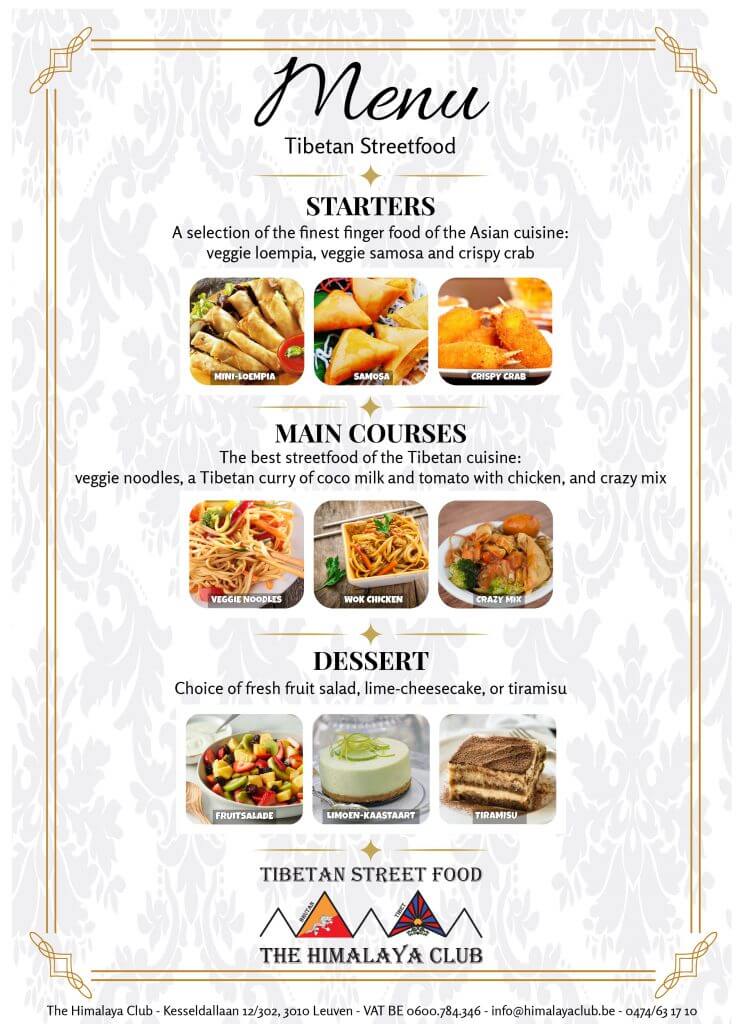 The Tibetan  menu offers our popular Tibetan vegetarian noodles. You would never have guessed that vegetarian could be so delicious! Combined with our Tibetan curry of coco milk and tomato, this is Asian streetfood at its best!
THAI STREETFOOD
Our Thai Streetfood menu offers you the best combination of the delicious Thai cusine: fried rice, Thai Green Curry and a combination of finger food and main courses, our Smiling Mix.
SUSHI

Our sushi menu offers you a combination of starters from the broader Asian streetfood culture, with rice noodles and sushi (12 pieces):
Futo Maki: thick sushi roll
Maguro: tuna roll
Tobiko: green and red fish eggs
Tempura roll
Nigiri: krab
Sashimi
Topped with gori (sea weed), gari (ginger) and wasabi (spicy)
DRINKS

We offer drinks, too! Every formula is all-you-can-drink for three hours long. Take your pick!
Enjoy our Asian streetfood on your event and give your guests an experience to never forget. See you soon?
Some of our clients…