Rinchen Dorjee was born on December 20th 1999, in the village of Khasadrapchu, Bhutan.
Rinchen lives in a small hut in the cold mountain tops of Khasadrapchu, with his mother Dorji Lhamo and 14 year old brother Jigme. Their hut is made from steel plates, hardboard, paper and tape, and hardly has any furniture inside. It has always been a very cold place to live, until very recently electric heating was added, in December 2016.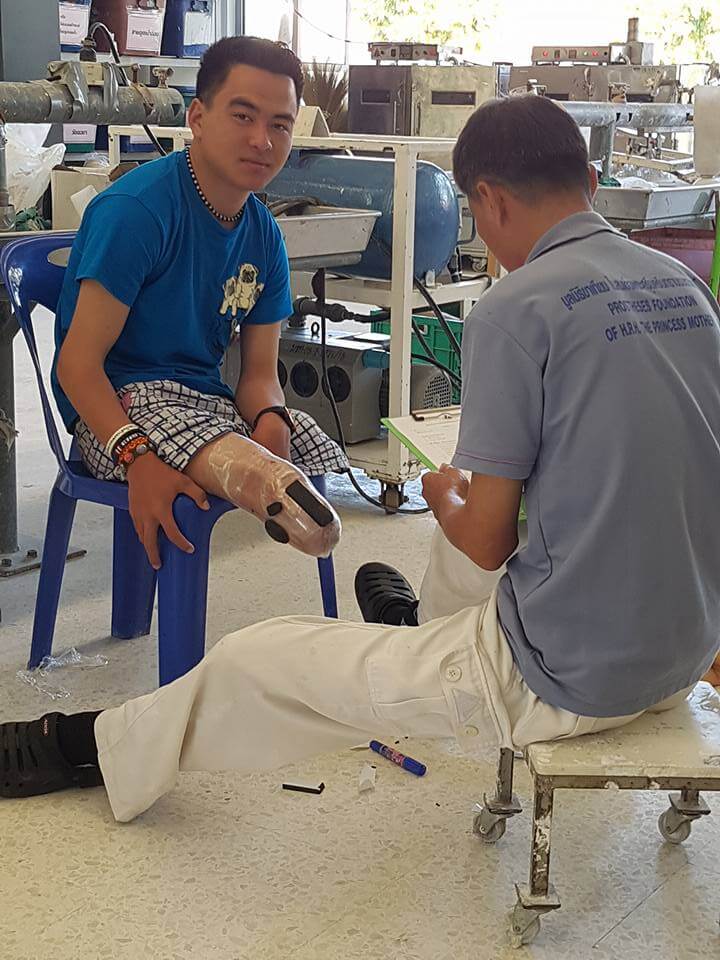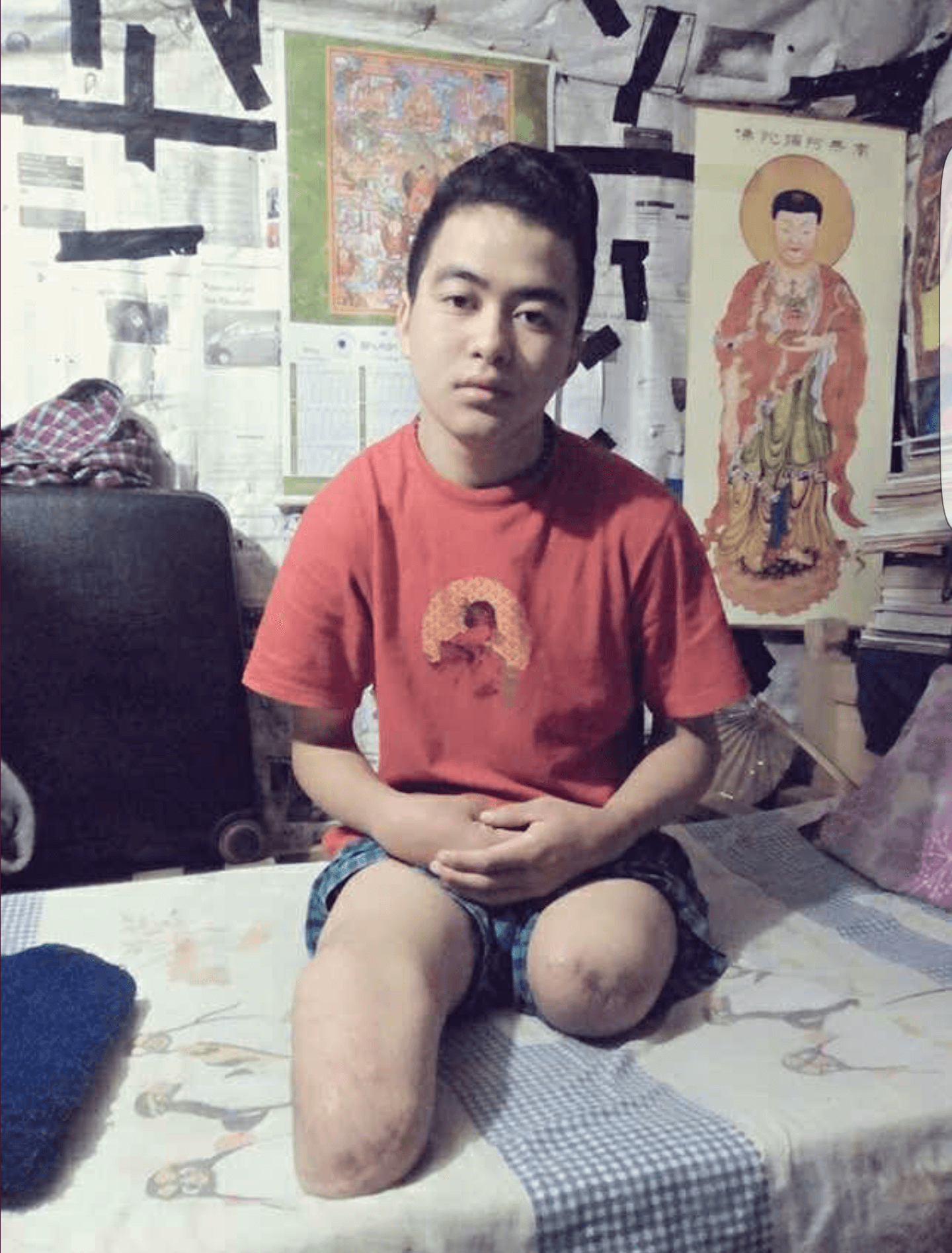 Many years ago, Rinchen's parents got divorced. After the divorce Rinchen's father disappeared. Since then, Rinchen's mother has been sustaining the family with a very modest income, around 25 euro per month, which she acquires as a cleaning woman. When we met Rinchen, the family was in debt, being unable to pay the modest house rent since several months.
Since his birth, Rinchen has been suffering from malformed hands and legs. Year by year his condition has been getting worse, until his legs were damaged beyond repair. In 2015, Rinchen's left leg was amputated above his knee, and his right leg was amputated under his knee. Six months later he received prostheses legs and revalidation from the Gidakom Hospital in Thimphu.
Unfortunately, at 8 kilogram per piece these prostheses are too heavy for Rinchen to use. Every night his stumps are irritated because of the weight of his prostheses. Lighter-weight prostheses are not available in Bhutan, unless the patients pay for the prostheses themselves. Rinchen's mother has no means to pay for lighter-weight prostheses.
The Himalaya Club decided to give a donation to Rinchen's family, to give him two new prostheses legs so he can walk again and lead a happy and normal life.
End of January 2017, Rinchen received new light-weight prostheses at the Prostheses Foundation in Chiang Mai, Thailand. Besides all expenses necessary to give Rinchen new prosthetic legs, the donation also included electric heating for their house, clothing, and funds to pay off the family's debt.
Mr. Ronald Stok recommended Rinchen to The Himalaya Club for sponsoring, after meeting Rinchen in Bhutan in November 2016. Mr. Stok took care of all practical matters of the procedure.