Discover our authentic
Tibetan cuisine
Foodtrucks & Catering
The Himalaya Club immerses your event in the delicious aromas and flavours of ancient Tibetan dishes, with fresh, organic ingredients. Asian street food at its finest!
The Himalaya Club
Asian Street food
For years, our Asian foodtrucks and food stalls have been organizing big and small events and are we letting visitors swirl delicious Tibetan cuisine. Our authentic Tibetan chefs turn fresh noodles, crispy vegetables and tasty meat into an aromatic and mouth-watering total spectacle for the taste buds.
What are you looking for?

Asian Foodtrucks

Book our mobile Asian food trucks for small, medium and large events. Enjoy our hyper efficient, friendly service and let your visitors crave our delicious Asian street food.

Asian Catering

Put your wedding, company event or any party in an excellent Asian jacket. Let your guests sample a variety of delicious Asian dishes, prepared and served by professionals.
Authentic Asian cuisine
Our Tibetan chefs create ancient Tibetan Asian dishes, passed on from generation to generation.

Outstanding service
The Himalayan Club is an oiled group. We work super efficiently and always with a sincere smile.

Environmentally conscious
We cook with premium, organic products and serve them in eco-friendly plates and dishes.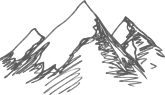 Charities
With a large part of our revenues we support the Tibetan population and improve their well-being. Read more

Professional equipment
We have industrial refrigerators and freezers at a central location in Belgium and use innovative managing software.

Fair prices
To allow as many people as possible to enjoy our authentic Asian cuisine, we stick fair prices to our dishes.
Treat your visitors with delicious,
authentic Asian street food
Charities
The Himalaya Club continuously supports the Tibetan people and their culture in three ways: medical assistance, protection of temples and spreading the culture in Europe. Click through to find out more about the charities.

Miss Exclusive
Miss Tenzin Zomkey is een Belgische studente van Tibetaanse origine, en één van de finalisten bij de verkiezing van Miss Exclusive 2019. Ze werd in september 2001 geboren te Mundgod, een Tibetaanse kolonie in India, in een gezin van landbouwers. Miss Tenzin Zomkey is de eerste Tibetaanse en jongste finaliste…
Lees meer
?>
Treat your visitors with delicious,
authentic Asian street food