Colourful Asian foodtrucks and food stalls
with authentic Tibetan dishes
Let your visitors enjoy delicious and affordable Asian street food
The Himalaya Club colours every event with its mobile Asian foodtrucks or static food stalls and serves their visitors with delicious aromas and flavours from old Asian dishes, with fresh, organic ingredients … Fast and at a fair price.
Events
Our formulas
As an organizer you have the choice between two delicious fixed menu's that we will serve at your event.
Tibetan Street food
Take your visitors on a tasteful journey to the mountain tops of Tibet. Discover a combination of authentic Tibetan dishes and classic Asian street food, prepared by professional Tibetan chefs.
Bekijk het menu
Boek ons voor je event
Thai Street food
No Asian street food without light Thai cuisine, where a variety of flavours and spices merge into balanced dishes that everyone can appreciate. Know your classics!
Bekijk het menu
Boek ons voor je event
Asian foodtrucks
Discover our foodtrucks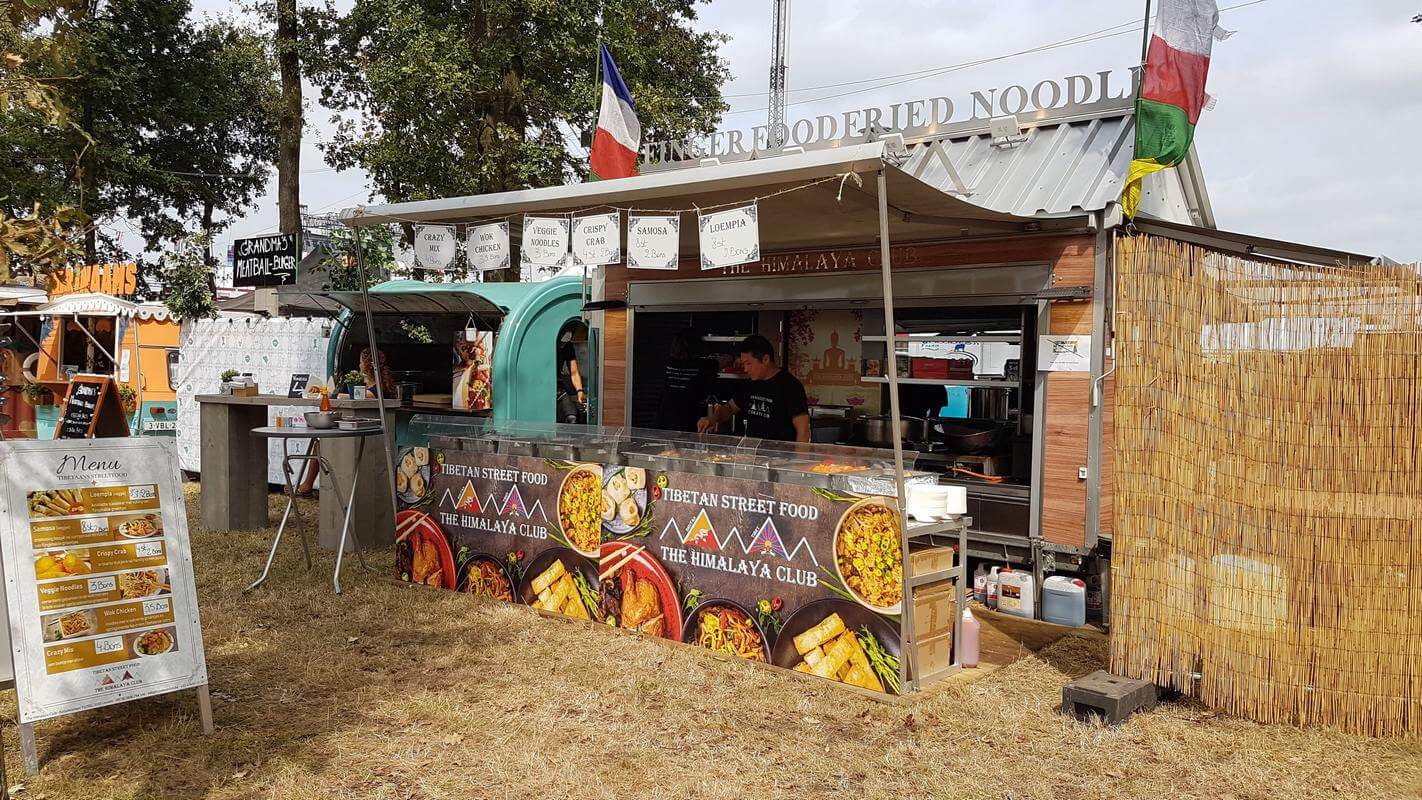 Mount Everest
Our Mount Everest Asian food truck is tailor-made for large events. It contains an industrial kitchen with large capacity to handle a large turnover.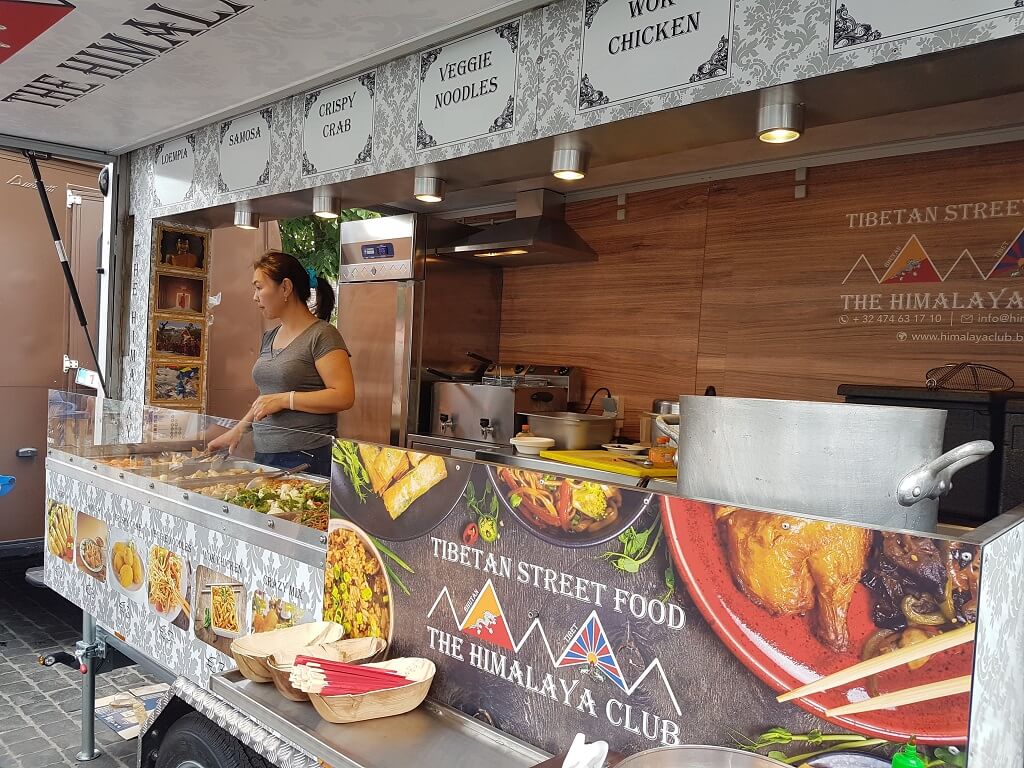 Namga
Our Namga Asian food truck is suitable for medium-sized events, it has been slightly expanded. Our delicious Asian dishes are prepared and served on the spot.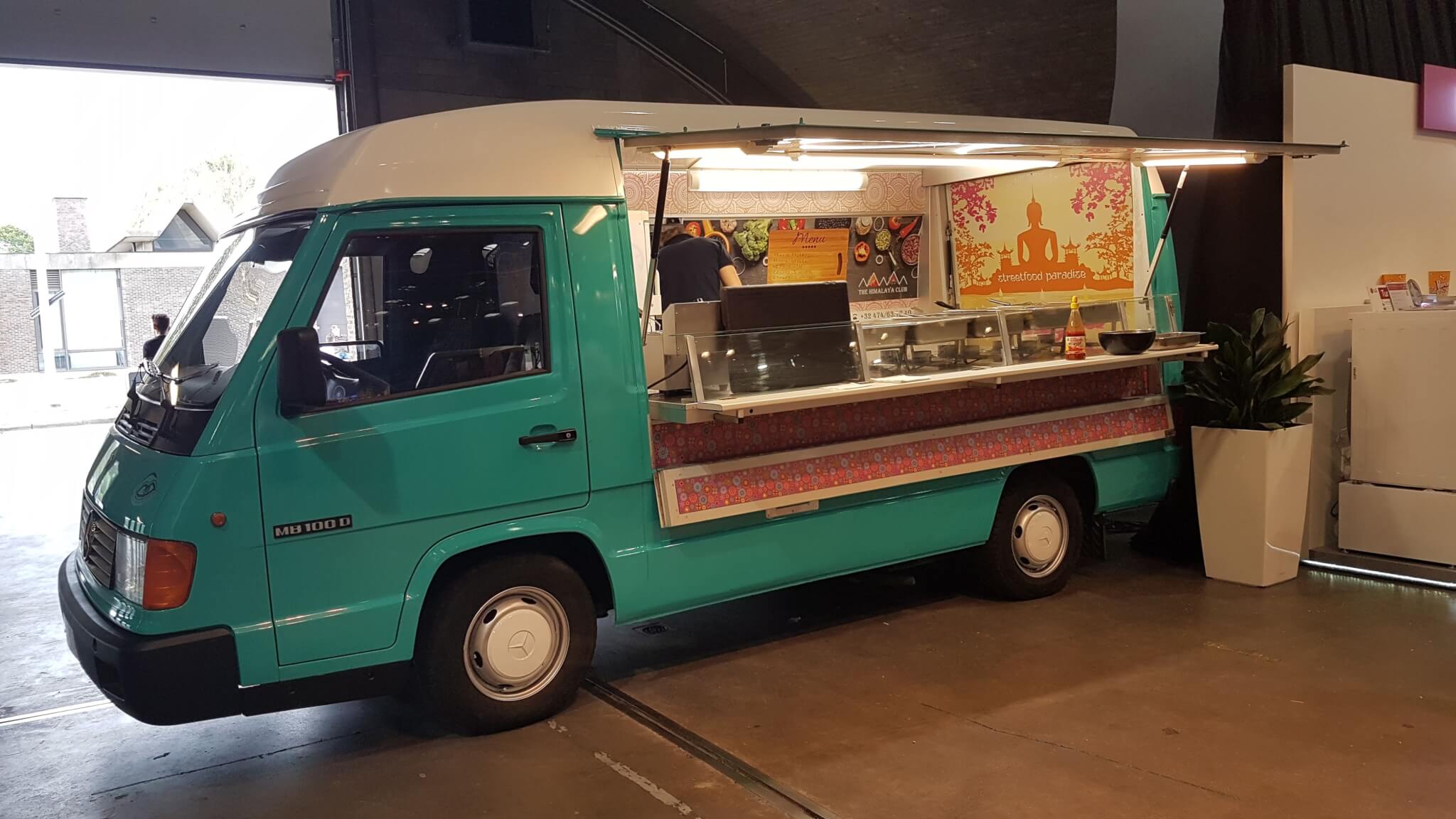 Namcha
The pure, classic Nancha Asian foodtruck is suitable for smaller events. Our delicious Asian dishes are also prepared and served on the spot.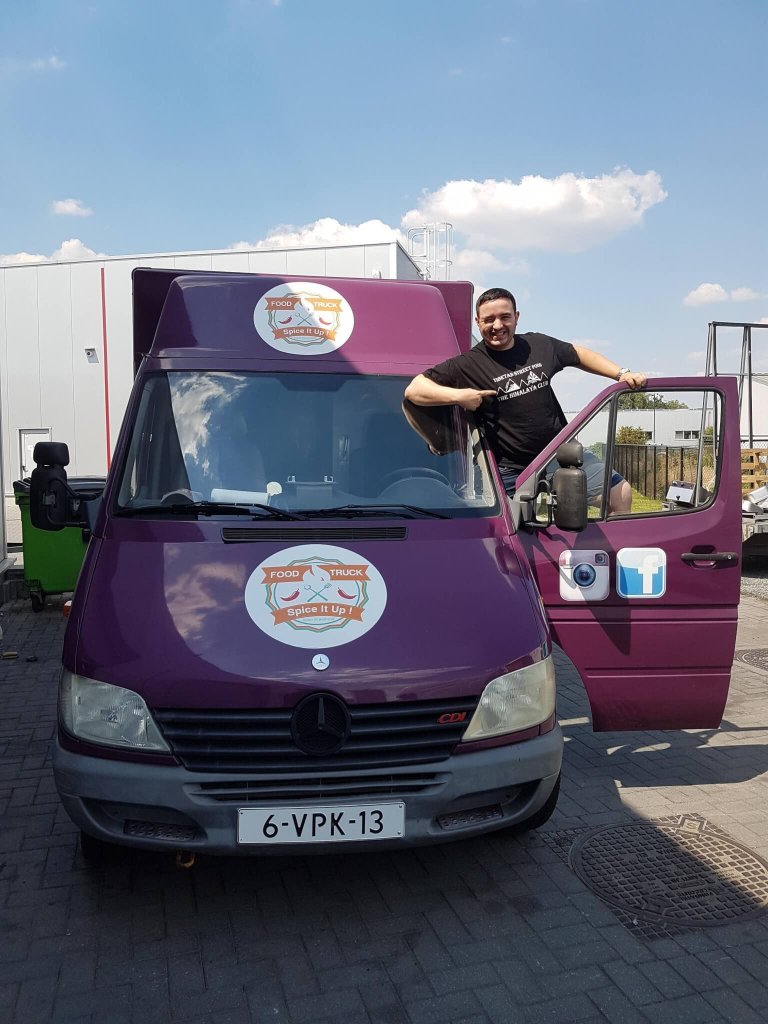 Dina
Dina is onze all-round foodtruck, een Mercedes-Benz Sprinter in vrolijk paars met een retrotoets. Deze foodtruck is een echt werkpaard en heeft een trekhaak, zodat we meteen met twee foodtrucks kunnen komen. Voor het echte werk!
Oppervlakte: 7 meter lang x 2,5 meter breed
Hoogte: 3m20
Gewicht: 2.500 kg
Elektriciteit: 380V 16A
Gas: ja (propaan)
Water: kraantje in de buurt
Keuringsattesten gas/elektro: spreekt voor zich
Meer weten over The Himalaya Club
Asian food stalls
For hard-to-reach places, walking dinners, buffets, receptions and indoor activities, we place static Asian food stalls. They have the same extensive facilities to prepare our spicy Asian dishes. Static stalls for dynamic dishes!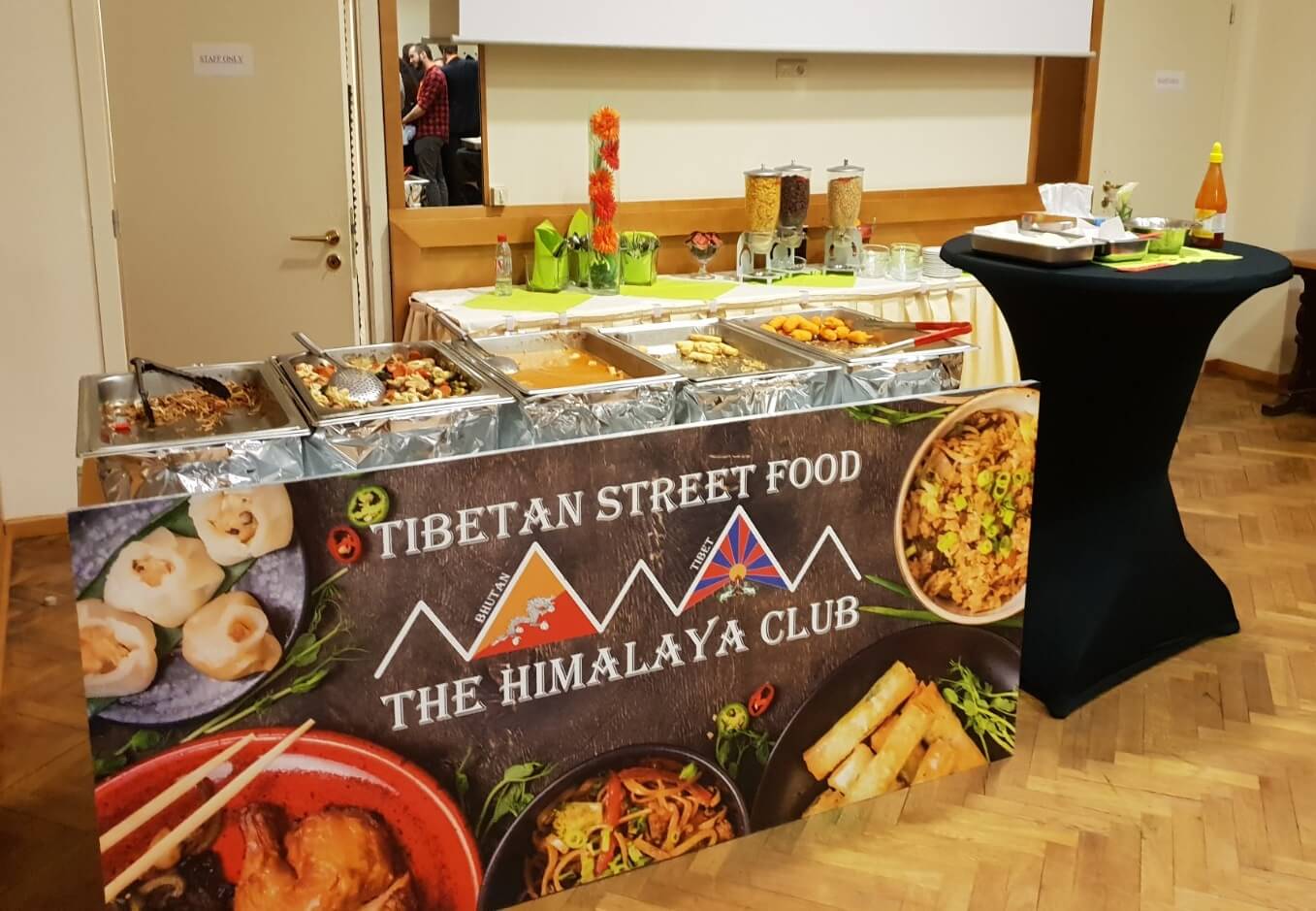 Authentic Asian cuisine
Our Tibetan chefs create ancient Tibetan Asian dishes, passed on from generation to generation.
Outstanding service
The Himalayan Club is an oiled group. We work super efficiently and always with a sincere smile.
Environmentally conscious
We cook with premium, organic products and serve them in eco-friendly plates and dishes.
Charities
With a large part of our revenues we support the Tibetan population and improve their well-being. Read more
Professional equipment
We have industrial refrigerators and freezers at a central location in Belgium and use innovative managing software.
Fair prices
To allow as many people as possible to enjoy our authentic Asian cuisine, we stick fair prices to our dishes.
Types of events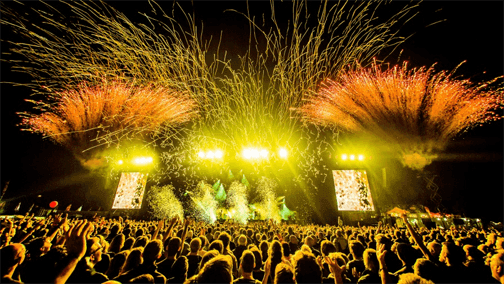 Music festivals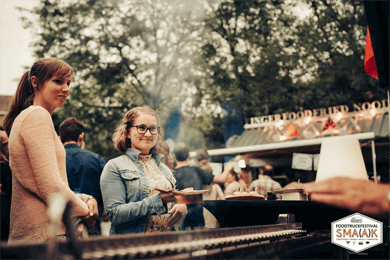 Foodtruck festivals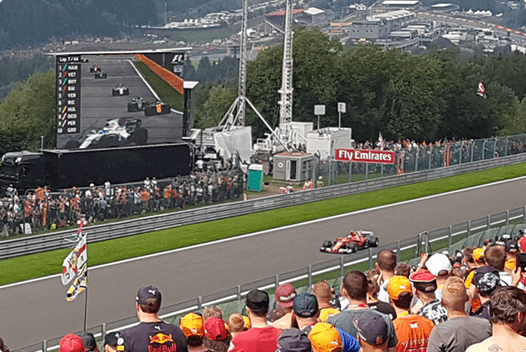 Sports competitions
What do our customers say?

"Very pleasant and friendly people. They still accepted our order, even though they were actually closing. Top price quality. Highly recommended!"
KLARA DELCOURT
"We went to The Himalaya Club on Sunday afternoon. Very friendly and smooth service, very nice food. We will definitely be back next year! "
VANLUYTEN GUY
"We ate delicious veggie spring rolls at food festival SMA (A) k in Hasselt! We even got two extra. Definitely recommended as a snack in between. "
WESLEY S
Looking for something special and delicious to serve at your wedding or company party?