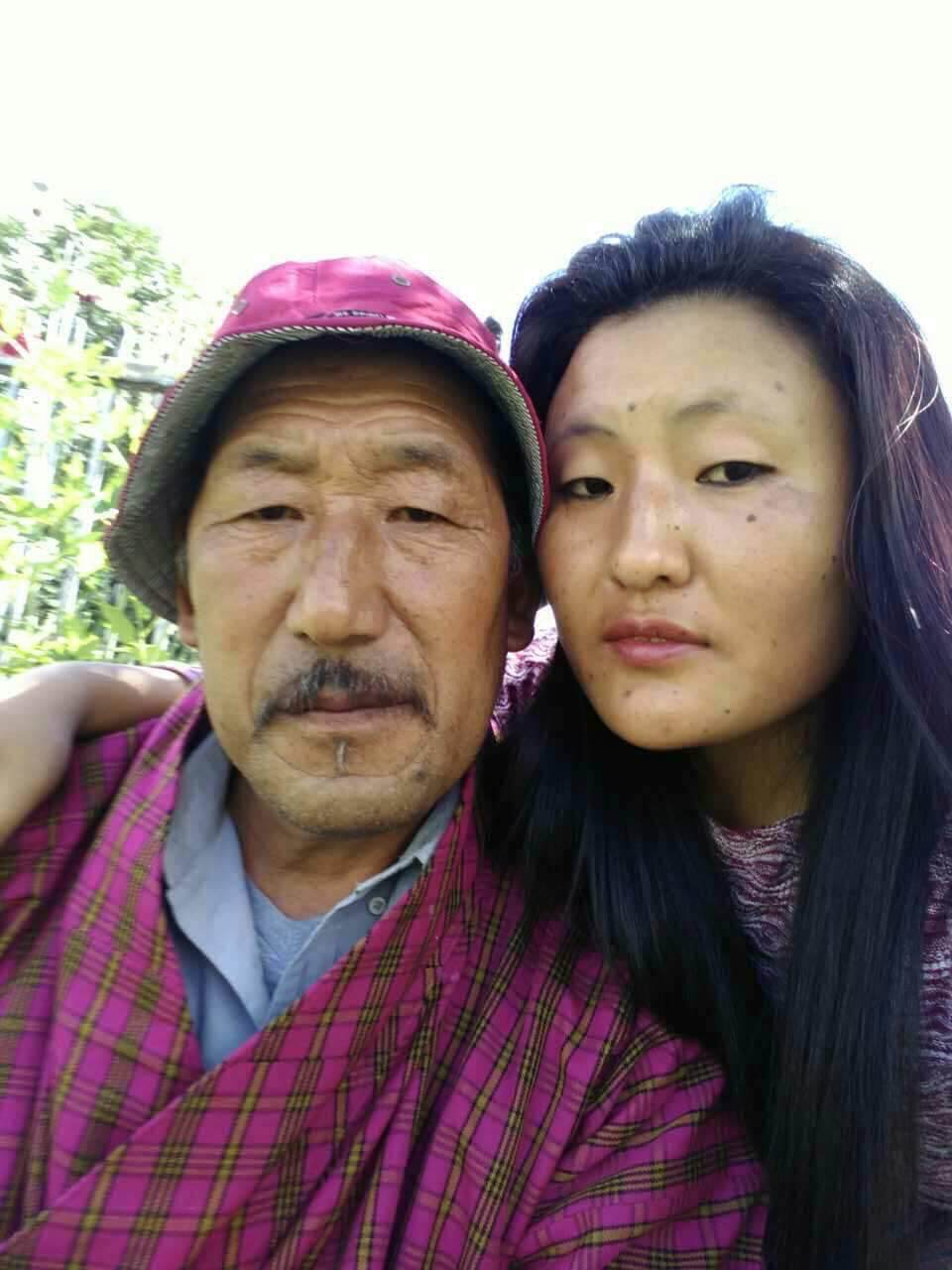 Tshering Pemo was born to Mr. Dorji Wangchuck on 6th June 1989 in Bhutan. She now lives with her father in a small village called Shingkhar located in Ura Valley of Bumthang district in Bhutan. She was born in a very poor family and her mother passed away at quite a young age. Tshering is now 29 years old and she has been suffering from Spinal Stenosis for almost a decade. She was diagnosed with this condition in 2009. Spinal stenosis is an abnormal narrowing of the spinal canal or neural foramen that results in pressure on the spinal cord or nerve roots. The symptoms started while Tshering was in elementary school, it was then when her right foot developed into a neuropathic foot ulcer. Until the time she completed her secondary school (12th standard), there was a persistent pain. Because of the unbearable pain, she had to undergo amputation in 2012. She has been using prostheses ever since the amputation of her right leg.
Life is very difficult for Tshering because she cannot walk properly with these prostheses. Because of least amount of movement, she has been putting up body weight gradually which is causing increased pressure on the amputated leg. As a result of the pressure on the amputated leg, she has got pressure wounds due to which every movement means pain for her. Furthermore, due to the pressure on the amputated leg, Tshering tries putting more force on the left leg, which as a consequence has turned into a club foot. It is a condition where the affected leg turns inwards, and the heel is smaller than normal. Before it's too late and the conditions turn even worse, Tshering is looking for better prostheses and treatment for the left clubfoot.
The Himalaya Club, as its first priority, has decided to help Tshering receive good treatment for both her legs. She will be provided with financial support for the required treatment and recovery. Helping Tshering Pemo is one more approach of The Himalaya Club towards its Good Cause by helping her lead a normal and happy life once again.