Tashi delek!
We are The Himalaya Club, and we are about to take you on a flavoury journey to the mountains peaks of the far away Tibet, the Buddhist origin of our spiritual leader Dalai Lama. Let us offer you a combination of authentic Tibetan recipes, passed along since many generations. Get surprised by our Tibetan chefs, turning tasty noodles, crispy fresh vegetables and nearly-live meat into the swirling sensations of our Tibetan street food. Cooked and baked with surprising ease, lots of love and a touch of magic. We'll get you completely Zen!
Colors, scents and spices
Bring your family, friends, and guests on our tasteful trip to the mountain peaks of Tibet. Surprise them with our famous vegetarian spring rolls, samosas, crispy crab or shabalay. Taste our delicious veggie noodles, you'll get shocked that veggie could be so tasty! Try the spectacular curry in our wok chicken… or for those who really can not choose, the crazy mix! Our delicious dishes come at a fair price, and are packed with flavor. We're convinced that you'll adore our Tibetan delight. Because cooking is at the heart of street food!
Discover our delicious street food
Every summer we travel through Belgium and the Netherlands with our beautifully decorated booths and a colorful food truck… from food truck festivals across Les Ardentes to Couleur Café and Rock Werchter. Without a doubt we will be near you soon. Come and try our Tibetan street food, and take a moment while we tell you about our projects for the good cause.
See you soon!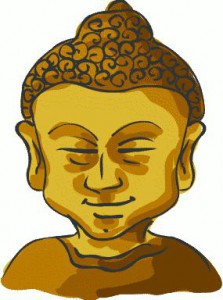 Our strengths
Delicious and original dishes
Superbly fresh
Vegetarian options
Modest prices
Ecological packing
Experienced crew
We support the good cause
Menu
Spring rolls
Samosa
Shabalay
Crispy crab
Veggie noodles
Wok chicken: noodles with crispy fresh vegetables and chicken in a Tibetan curry
Crazy mix: a bit of everything!